As the leaves are turning color and the nights turn chilly in North America, Belize is filled with plenty of sunshine, warm weather, and fun adventures in the sun during the month of October. The weather in Belize at this time of year is perfect for birdwatching, jungle hikes, canoeing and kayaking, horseback riding, and exploring ancient Maya temples. There are also festivals and events that will keep locals and tourists alike busy with celebrations and festivities, which usually include some ice cold Belikin Beers and finger-licking Belizean barbeque.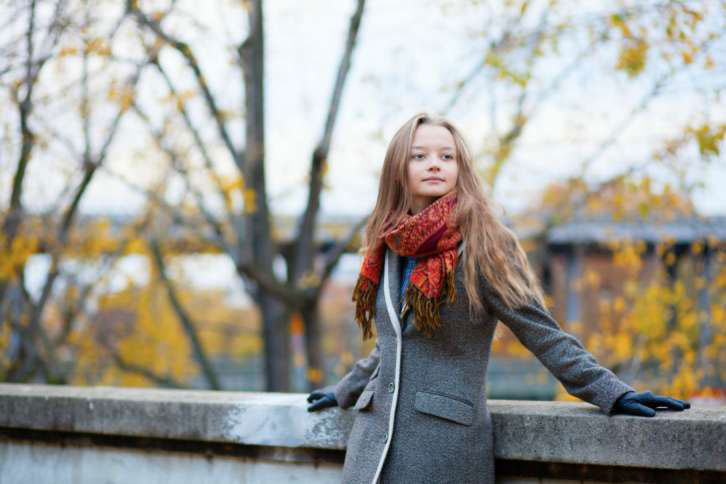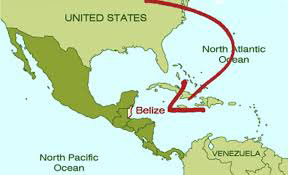 Here are some of the top reasons to visit Belize during the month of October:
Halloween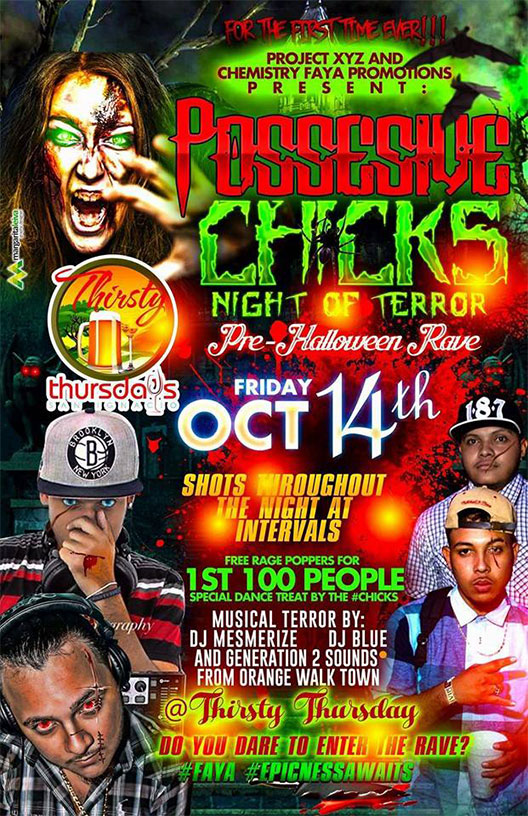 Bars, clubs and nightclubs will be filled with costume-clad revelers as this is a much-celebrated holiday here in Belize. Many venues have costume competitions with prizes ranging from free shots to free vacations. So bring your costume and get into the Halloween fun Belizean Style! In San Ignacio there will be costume parties at Bamboo Bar, Princess Casino, and Thirsty Thursdays to name just a few!
The Weather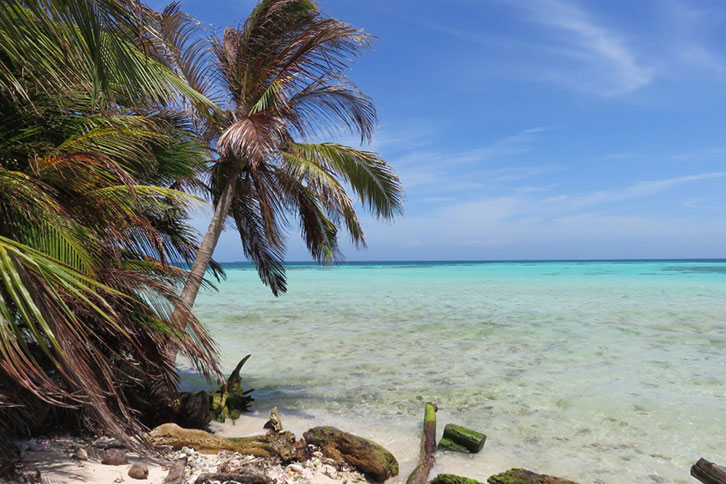 Whether partying for Halloween or taking a hike up a Mayan temple, the weather in Belize is fantastic for loosening up the stiff joints and enjoying the best of what this Caribbean/Central American country has to offer. Whether it be nightlife or wildlife enjoy warm days, Caribbean breezes and relaxing evenings under the stars!
Conch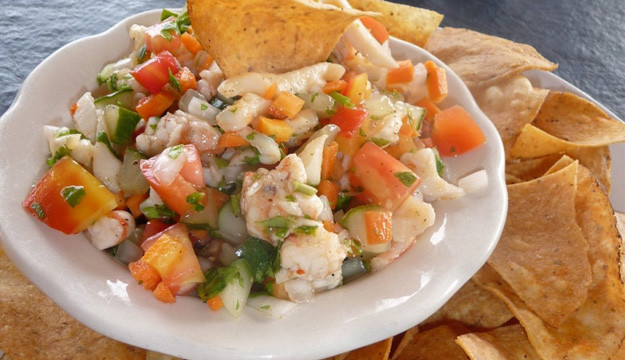 Conch season officially opens on October 1. This is the much-awaited time of year because the harvesting and consumption of conch is banned for some parts of the year to protect the species. But during October you can order as much conch fritters, conch ceviche, and all kinds of other delicious conch dishes and local bars and restaurants such as Erva's and Eva's.
Bird Watching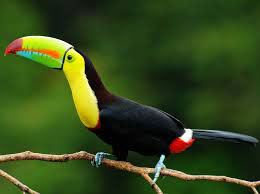 October is a great time to see some of the spectacular and amazing bird species that are both migrant and native. Just as North Americans migrate to warmer weather for their holidays birds begin their annual migration south to escape the cold and make Belize their winter home. We have numerous species and hummingbird, parrots, water birds and birds of prey in our diverse country.
Great Deals on Airfare

October is still the low season for Belize and you will be able to find outstanding deals on non-stop and connecting flights from North America and Canada. There are flights from Houston, Los Angeles, Miami, Chicago, New York, Atlanta, and Newark to name a few hubs. Come join the fun in the sun with us for a long weekend or for a nice autumn break!
Deals on Hotels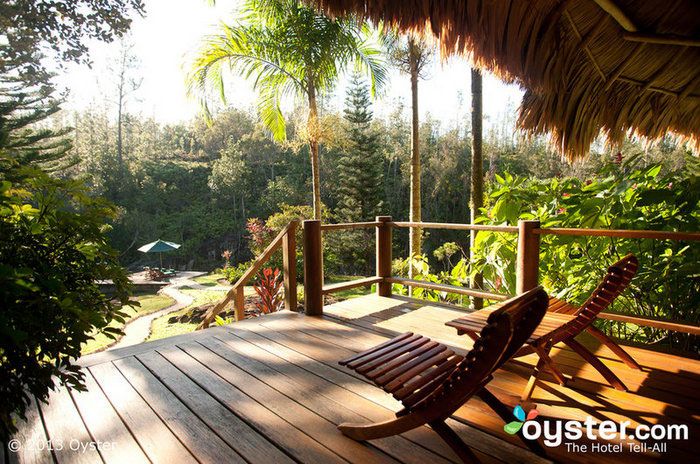 This is the last slow lag before the busy season and many hotels offer last minute deals to fill their rooms or offer better rates to walk-ins if you ask at the front desk. Take advantage of this time to get the best rates on rooms ranging from private resorts such as Cahal Pech to bohemian chic hangouts such as Bella's Backpackers.
No Crowds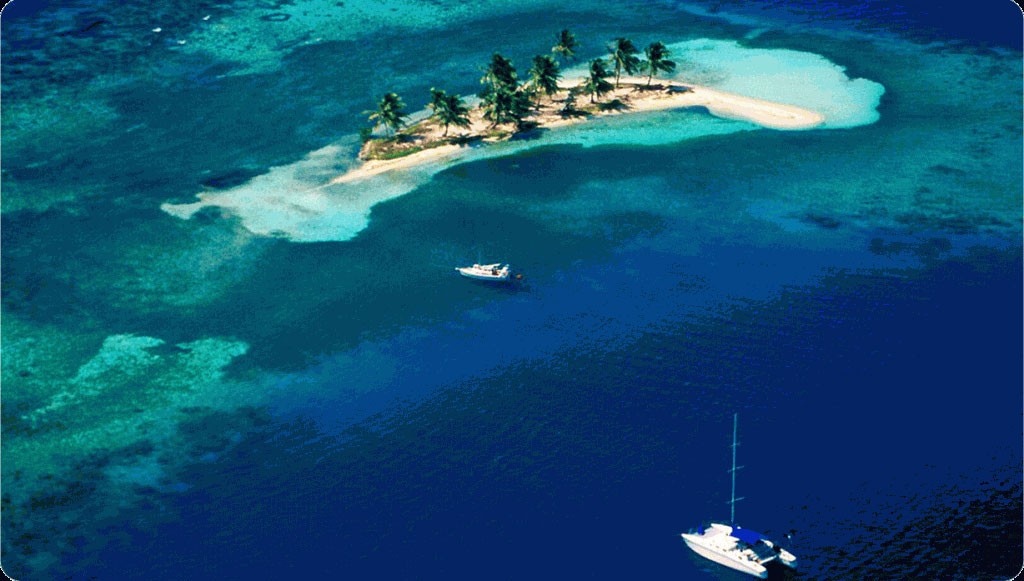 In Belize you can really escape and unwind because we are blessed with stretches of uncrowded beach and reef as well as hidden jungle hikes and waterfalls. Explore and discover with us at Mayawalk!
Don't Miss the Game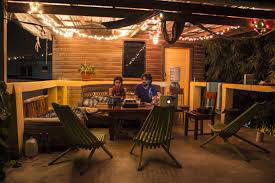 For you sports fanatics out there, don't worry! Escaping the crowds and low prices does not mean you have to give up the comforts of home. Most local establishments have satellite TV and pick up the World Series and other sports tournaments from around the world!