Extremely knowledgeable & fluent in English which allowed the tour members to get all the answers to their questions. Company was passionate about their work & environmentally conscious when operating their tours. I highly recommend
– Tripadvisor review
Extremely knowledgeable & fluent in English which allowed the tour members to get all the answers to their questions. Company was passionate about their work & environmentally conscious when operating their tours. I highly recommend
– Tripadvisor review
Belize Horseback Riding Organic Farms Tour
HALF DAY ORGANIC FARM HORSEBACK RIDING
This tour is a leisurely horseback ride around an organic fruit and vegetable farm. If you are looking to spend a shorter period of time horseback riding and want to see something other than Mayan ruins, come learn about organic farming in Belize. This short guided tour of the farm includes a slow-paced horseback ride through the property, with stops to view, discuss, and learn about the natural exotic fruits, vegetables, and medicinal plants that thrive in Belize, as well as see some local cattle. This tour also includes guiding your horse through the picturesque Mopan River.
Intensity:
Easy. No previous horseback riding experience necessary. Riding helmets provided. Weight limit: 230 lbs per person.
long pants
sturdy shoes
extra water
Bring reusable water bottles
bug spray
hat
camera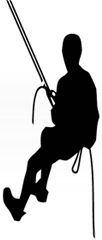 Maya Walk Tours recommends bringing reusable cups and bottles when coming in, to ensure responsible travel and consideration for our beautiful country's environment. So bring your coffee loving cups for some coffee in the morning of your tours.